▶︎ Format: self-paced online course
▶︎ Level: advanced
▶︎ Duration: 1.5 hours

Learn everything there is to know about BIMcloud from an IT perspective. From an introduction to BIMcloud to technical details regarding BIMcloud's functionalities and requirements.

Use the 'SSA_ACCESS' coupon code for 50% discount if you are an SSA client!
Course Goal
The goal of this online course is to provide IT Professionals with the necessary knowledge to start supporting their clients running BIMcloud.
Target Audience
This training targets all IT Professionals working with BIMcloud either directly or indirectly as IT contractors.
Table of contents
Throughout this course we will cover the following topics:
Introduction to BIMcloud
Requirements & Compatibility
Network Requirements
Installation
File Management
Data Safety & Security
User Management
Troubleshooting
Expected time commitment
You can complete the course with the connected questions in about 1.5 - 2 hours.
Software Requirements
There is no special software required to complete this course.
Badges
Completing the course materials, the optional quizzes with a minimum of 60% result and filling out the satisfaction survey will award you the BIMcloud Master Badge.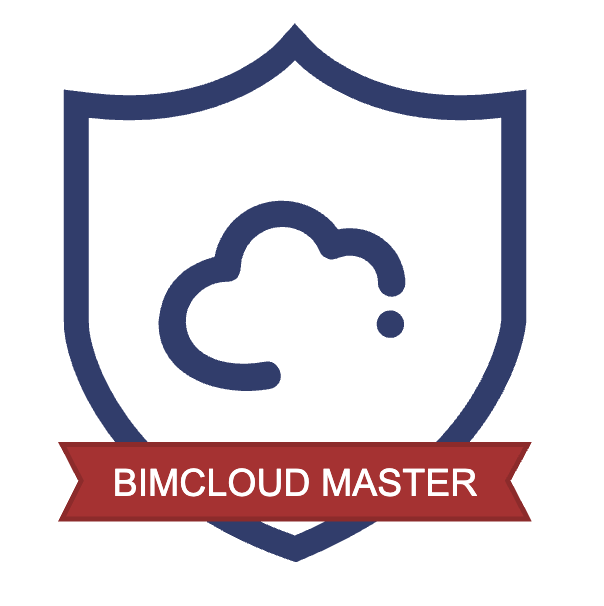 Have Questions?
Contact us at learn@graphisoft.com
Presenters
Our presenters are taking you through all the must-have BIMcloud knowledge, so BIMcloud Basic, BIMcloud and BIMcloud as a Service will not have any secret for you anymore.
Noémi Balogh / BIM Expert, GRAPHISOFT
Dániel Kovács / BIM Consultant, GRAPHISOFT
Máté Marozsán / BIM Consultant, GRAPHISOFT
Brieuc Tassel / Professional Services Consultant, GRAPHISOFT
Here is the course outline:
Welcome to the BIMcloud training for IT Professionals. In this module you will learn about the course content as well as its objectives.
2. Introduction to BIMcloud
In this module we will talk about the BIMcloud offering, what are the differences between the products, licensing comparison and feature set.
3. Requirements & Compatibilty
What are the software and hardware requirements you need to consider before going ahead with implementing BIMcloud.
Take a look on GRAPHISOFT's network requirements and recommendations for its BIMcloud product family, based on the size of your office.
Follow Noémi while installing BIMcloud for the first time and make yourself familiar with each step of the installation process.
File Management is critical in BIMcloud as you can manage any type of file formats and organize you projects with BIMcloud projects using Teams. Follow Máté in the next 3 Sections to know more about how to properly manage your files within BIMcloud.
7. Data Safety & Security
Learn why data safety is important in BIMcloud, and how you can ensure your data is safe.
Daniel is going to tell you everything there is to know about User Management within BIMcloud.
Sometimes things turn out differently than we expect them, and we experience issues with BIMcloud. Learn what you can do to get back on track as soon as possible.
Thank you for completing the BIMcloud for IT Professionals training!
Completion
The following certificates are awarded when the course is completed:
| | |
| --- | --- |
| | INT_Certificate of Completion - Online Video Course |